View cart
"J.S. Bach Concertos – Exclusive Edition – Offre de Noël jusqu'au 17 décembre" has been added to your cart.
C.P.E. Bach & G. Tartini – Concertos & Sonatas – Deluxe Edition – Christmas offer until the 17th of December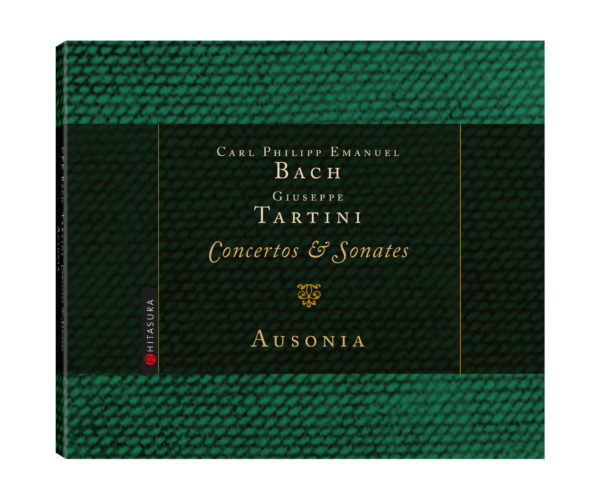 C.P.E. Bach & G. Tartini
Concertos & Sonatas
Ausonia, Mira Glodeanu, violin, Frédérick Haas, harpsichord and direction
Tartini and Carl Philipp Emanuel Bach, virtuosi, aesthetes and almost philosophers, are two eighteenth century composers of considerable importance. As much admired as respected in their time, they were to open up definitive new paths and were to become precursors of note. Their captivating inventiveness offers us the opportunity to discover in their compositions a wealth of nuance.
Their works represent for us in our time inexhaustible reserves of discoveries to be made and emotions to be relished. Placed within the context of dialogue, Tartini and CPE Bach appear as two poles; their methods, as differing as possible, converging with precision towards the same generous goal… moving us, to the very core.