Frédérick Haas, harpsichord
Mira Glodeanu, violin
Ausonia
Ad Van der Kouwe, graphic designer
Rozenn Quéré, photographer
Hugues Deschaux, sound engineer
Frédérick Haas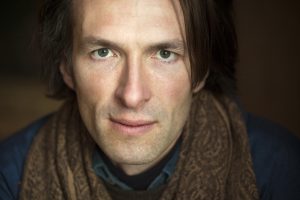 Brussels based French harpsichordist, Frédérick Haas' passion for the harpsichord started in early childhood and he began playing at the age of twelve. He studied the harpsichord, organ and musicology at Paris and Amsterdam, and was enriched by regular contact with important original instruments and the workshops of harpsichord builders and restorers, and at master classes.
At the age of 26, he recorded his first solo album, dedicated to the harpsichord suites by J.H. Anglebert. His discography, regularly acclaimed by the international press, was soon enriched by recordings of the complete works for harpsichord by J. Ph. Rameau, works by J.S. Bach (English Suites, Goldberg Variations), F. Couperin, D. Scarlatti and others.
Frédérick Haas performs as a soloist worldwide on the harpsichord and fortepiano in addition to directing Ausonia, the ensemble which he co-founded with violinist, Mira Glodeanu, the purpose of which being to give birth to original musical projects.
Frédérick Haas has been the professor of harpsichord at the Royal Conservatory of Brussels since 1997. The harpsichord by H. Hemsch, 1751, and a fortepiano F. Hofmann, Vienna, 1785-1790, have been entrusted into his care.
In 2015, Frederick Haas founded the publishing organisation, Hitasura Productions, a platform for the free deployment of his future projects.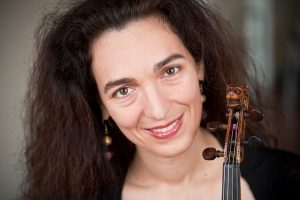 Mira Glodeanu received training as a violinist at the Academy of Music at Bucarest, where, since very young she was passionate about baroque music and historically informed interpretations. In 1993  she moved to Brussels to continue her studies with Sigiswald Kuijken. She was soon invited to participate in productions with La Petite Bande, and performed with many other period instrument ensembles.
A sought-after violinist, Mira Glodeanu has appeared worldwide and has made numerous recordings as a soloist and concertmaster with Collegium Vocale, Arpeggiata, Harmonic Poem, Tafelmusik and other ensembles.
Her recordings of the sonatas of François Francoeur with Ausonia contribute to the discovery of a great French composer of the eighteenth century. She has recorded the complete sonatas for violin and harpsichord by J. S. Bach with Frédérick Haas, in addition to a CD dedicated to the German Baroque repertoire for solo violin for the Ambronay label.
From 2012 to 2015 she was artistic director of the ensemble Philidor (Tours).
Mira Glodeanu is professor of baroque violin at the Royal Conservatory of Brussels. She plays a violin by A. Chappuy, Paris, 1757 and a rare violin by Mr. Groblicz, Cracow, 1604.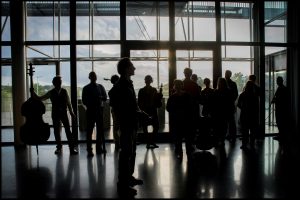 Ausonia was founded under the artistic direction of harpsichordist Frederick Haas, in conjunction with the violinist Mira Glodeanu. Since their recording in 2001 of a first disc devoted to the rediscovery of the violin sonatas by François Francoeur, the ensemble assumed a research approach whose originality and excellence has been noted worldwide through discs and concerts.
During fifteen years of activity, Ausonia has developed a wide repertoire and has given a true identity to a style of interpretation and programs immediately recognisable to music lovers who ever more eagerly await new Ausonia productions.
Ausonia's projects have mainly been devoted to German repertoire of the seventeenth and eighteenth centuries, French music (culminating in the publication in 2009 of a Rameau disc that has received numerous international awards), and dramatised dance movement scenes with the acting and choreography of Noh actor, Masato Matsuura.
Ad van der Kouwe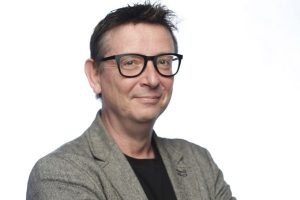 Ad van der Kouwe (Voorburg, The Netherlands, 1961) studied graphic design and advertising at the Academy of Visual Arts (yet Willem de Kooning Academy) in Rotterdam, where he graduated in 1986. He started his career as assistent of his former teacher Jurriaan Schrofer. In 1990 he started his own graphic design studio Manifesta with Inge Croes-Kwee. They specialized in editorial and exhibition design. Several major assignments were realized in The Netherlands and Germany with a focus on projects relating to architecture and theatre.
From 2002 Manifesta specialized in design for classical music as well, which lead to numerous designs for The Netherlands Bach Society, The Royal Concertgebouw Orchestra, Channel Classics, several classical music festivals and a lot of ensembles and CD labels.
Ad van der Kouwe teaches graphic design at the Academies of Visual Arts in Breda and 's-Hertogenbosch.
Besides his work as graphic designer, he is chairman of the foundation 't Huis te Poort in Schiedam (The Netherlands), a small venue specialized in literature and early music.
www.manifesta.com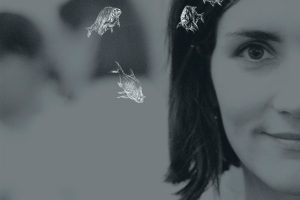 Rozenn Quéré lives and works in Brussels, as a visual artist and a graphic designer. After studying cinema and photography, she started working at the intersection of photography and narrative. She creates her own polymorphous and playful universe through producing images (namely photomontage) and animations from photographs. Although confined to solitary practice of photography and writing, Rozenn Quéré is always fond of collaborative and interdisciplinary projects, aware that those projects benefit from her imagination and skills, and that in return, her universe gets enriched by the experience. Her longest collaboration, the one with the blind artist and philosopher Evgen Bavcar, expresses her vision that photography goes far beyond the simple sense of sight. She has published 4 books, included « Possible and imaginary lives », with Yasmine Eid-Sabbagh and received several awards, like the 'Vevey International Photography Award' (Switzerland) in 2011 and the 'Discovery Award' at Les Rencontres d'Arles (France) in 2013.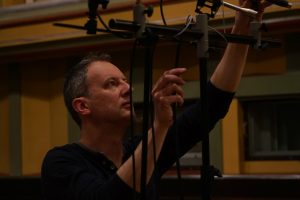 Hugues Deschaux